A little after 2 a.m., a house pulled out of its parking spot on Palatine Ave. in Fremont and headed to its new home ten blocks away. Literally.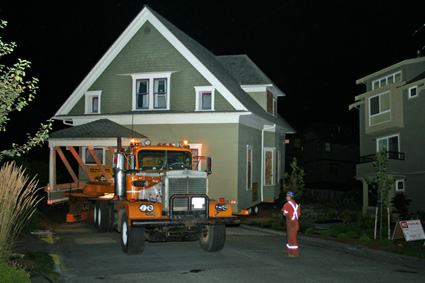 As you might imagine, it was a slow, painstaking process. The truck moved only a couple miles per hour, and it stopped every few feet as crews checked the house, surrounding trees and overhanging wires from every angle.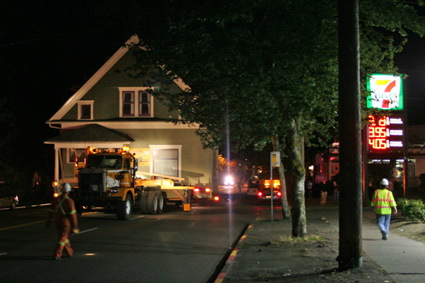 It moved down 36th St. and up Phinney Ave. on the way to its new home at 4020 Evanston. More coverage and photos over on our sister blog, Fremont Universe.
Update: The move was still under way at about 9:30 a.m., with crews gingerly negotiating the corner at 41st and Evanston:


More photos in our Flickr pool.