The Seattle Fire Department says the Dec. 16 fire in a vacant house at 321 N. 77th St. was intentionally set.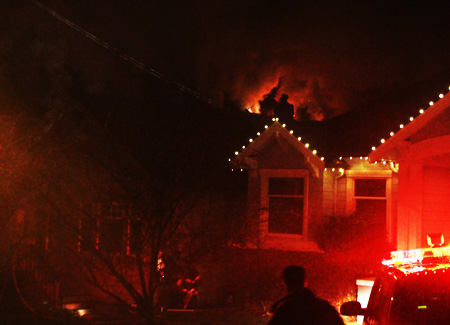 After determining that the fire was set outside in the rear of the home, SFD turned the investigation over to Seattle Police. SPD notified neighbors of the investigation the following day.


Unfortunately, SPD hasn't been able to gather any more information or evidence, and the case is now inactive, pending further information.
"I've spoken to everyone I can think of," Det. Donna O'Neal of SPD's arson and bomb squad said. "I have no physical evidence."
Since the fire happened in the middle of the night, neighbors were not awake to see or hear anything suspicious.
"Most people had no idea it had occurred until they woke up, or they woke up to sirens," Det. O'Neal said.


She passed out her business card to neighbors, and people spread her contact info around by email, but so far she hasn't received any helpful information.
Neighbors tell us the house has been alternately vacant and a rental since it was sold in 2007. One neighbor tells us she saw someone working on the home's front yard the day before the fire.


If anyone has any information about this fire, contact Det. Donna O'Neal at 206- 684-8974 or [email protected].
Thanks to Mike V for the daylight photos of the house.